UPshift, a Pathway to Self Employment and Community Development Leveraging Entrepreneurship and Social Innovation.
HOPin Academy in collaboration with UNICEF Ghana and Generation Unlimited has launched the UPshift Program in three (3) regions of the North of Ghana which is,  Northern Region (Tamale), Savanna Region (Damango), and North East Region (Walewale).  
The overall objective of this project is to support 200 adolescents and youth in these areas with marketable skills for employment and exposure to social innovation and entrepreneurship which will promote a vibrant youth workforce and sustainable economic growth.
UPshift is a program that comes with an opportunity to support the youth and adolescents, especially the most vulnerable, to become a force for positive social and economic change, contributing to a competitive labor force, sustained economic growth, improved governance, and vibrant civil societies.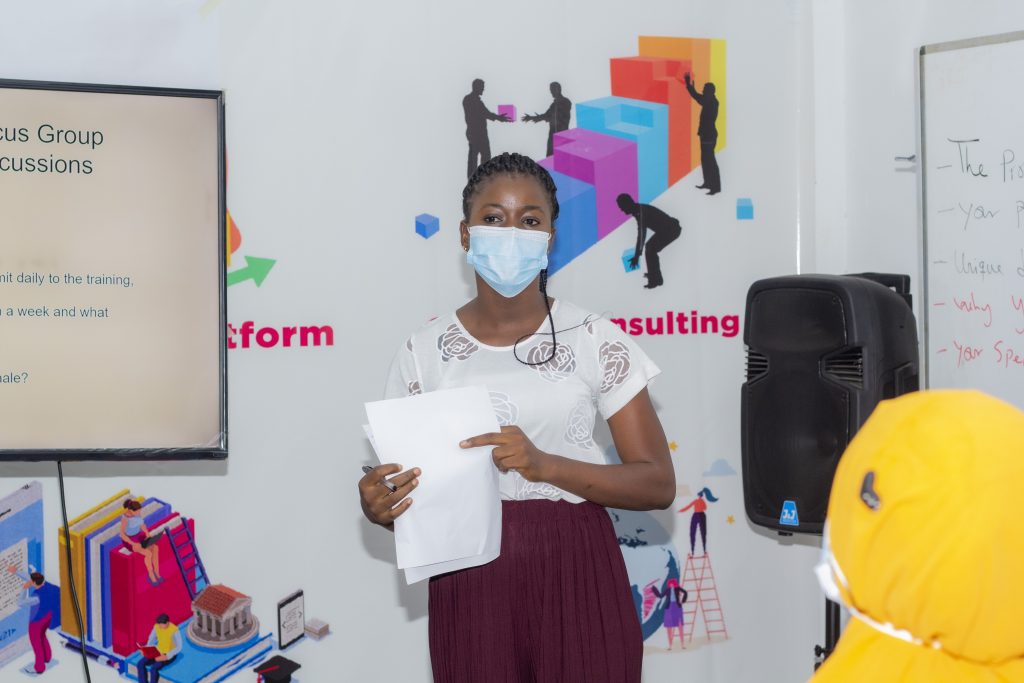 Before the program was implemented, focus group discussions were held with selected youth, Representatives of the Ministry of Education, the Ghana Education Service, CSO's, ESO's, Financial Institutions, and representatives of the media in Tamale, Walewale, and Damongo respectively to dialogue and contextualize the UPshift program for these cities.
This training aims at identifying and engaging target groups to attend Human-Centered Design (HCD) workshops where participants will be guided to identify challenges in their local community, supported with research on the impact of these challenges on stakeholders, provide specific training opportunities to use critical thinking, problem-solving and entrepreneurial skills to develop and prototype potential solutions.
During the period of training, participants will be supported and guided on youth employment and entrepreneurship through HOPin Academy and its partners' complementary services This is to help them in identifying a pathway to self-employment in line with interests developed/exhibited through the workshops.
The training will last for a period of 2 months and participants are expected to have fun, network and as well acquire knowledge and improve their skills towards the development of their various communities and the country at large.