We set out in 2013 to curb the menace of rural urban migration in Northern Ghana and also reduce the rate of youth unemployment.We were on a mission to reduce the rate of poverty drastically. We believed the key solution to all of these problems was and still is Entrepreneurship and since then we have been using entrepreneurship as a driving tool to solve these problems.
We are an innovation hub providing goal-oriented, practice-oriented learning for young people harnessing technology. Our programs cover entrepreneurship, digital communication, Information Technology, video production, and business consultancy. As a social enterprise, we  reinvest profits made through business consultancy and collaborative projects in empowering young people to realize their potential by providing a space for learning, idea generation and development of a startup entrepreneurial Eco-system as means of contributing to sustainable development. We are also engaged in educational innovation to ensure that entrepreneurship becomes part of the core subjects within Basic Schools in Ghana.  
Our Misson
To give people the relevant tools, platforms and resources to reach their goals.
Vision
A happy and thriving society with individual potentials and creative ideas ready for investment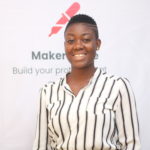 Modesta N. Tsaba
Board Member
MacCarthy Mac-Gbathy
Co-Founder, Executive Director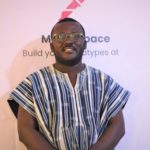 Yaw Adu-Gyamfi
Board Chairman