This article talks about the facilities available at HOPin Academy. HOPin Academy is an ecosystem support organization that focuses primarily on entrepreneurship in building capacities for start-ups. As a social enterprise, they also run incubation programs, consultancy and serve as third-party implementers for organizations. They have trained over 60 start-ups for the past years since its inception as an organization. HOPin Academy is located along the waterworks road in the Yaa Musah building on the second floor. It has various facilities for the needs of the team and patrons of their programs as well. Amongst them include 
Front Desk
Just like the reception of any office, the front desk is the first point one is engaged upon entering HOPin Academy. It is a point of making inquiries before proceeding to any other place in the space. Aside from that, the front desk offer services such as photocopying, printing, scanning, and typing of all forms of documents. It offers internet services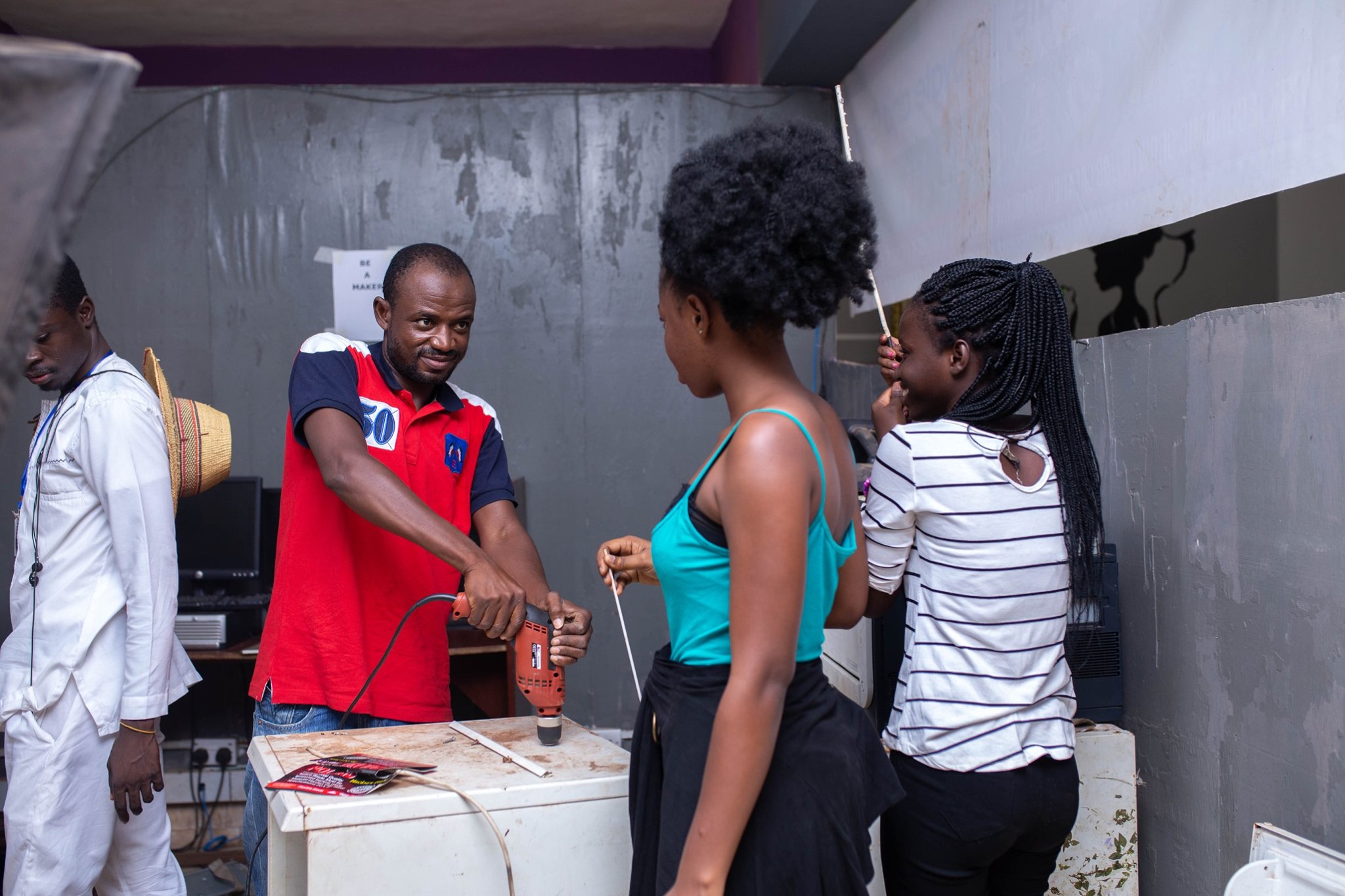 Maker Space                                    
The maker space creates an avenue for startups to prototype their solutions. As much as possible, equipment to aid in building their prototypes are available in the maker-space. This ensures easy work to be done with the easy access to equipment nearby. Accounts Office This is directly opposite the maker space purposely for the accountant.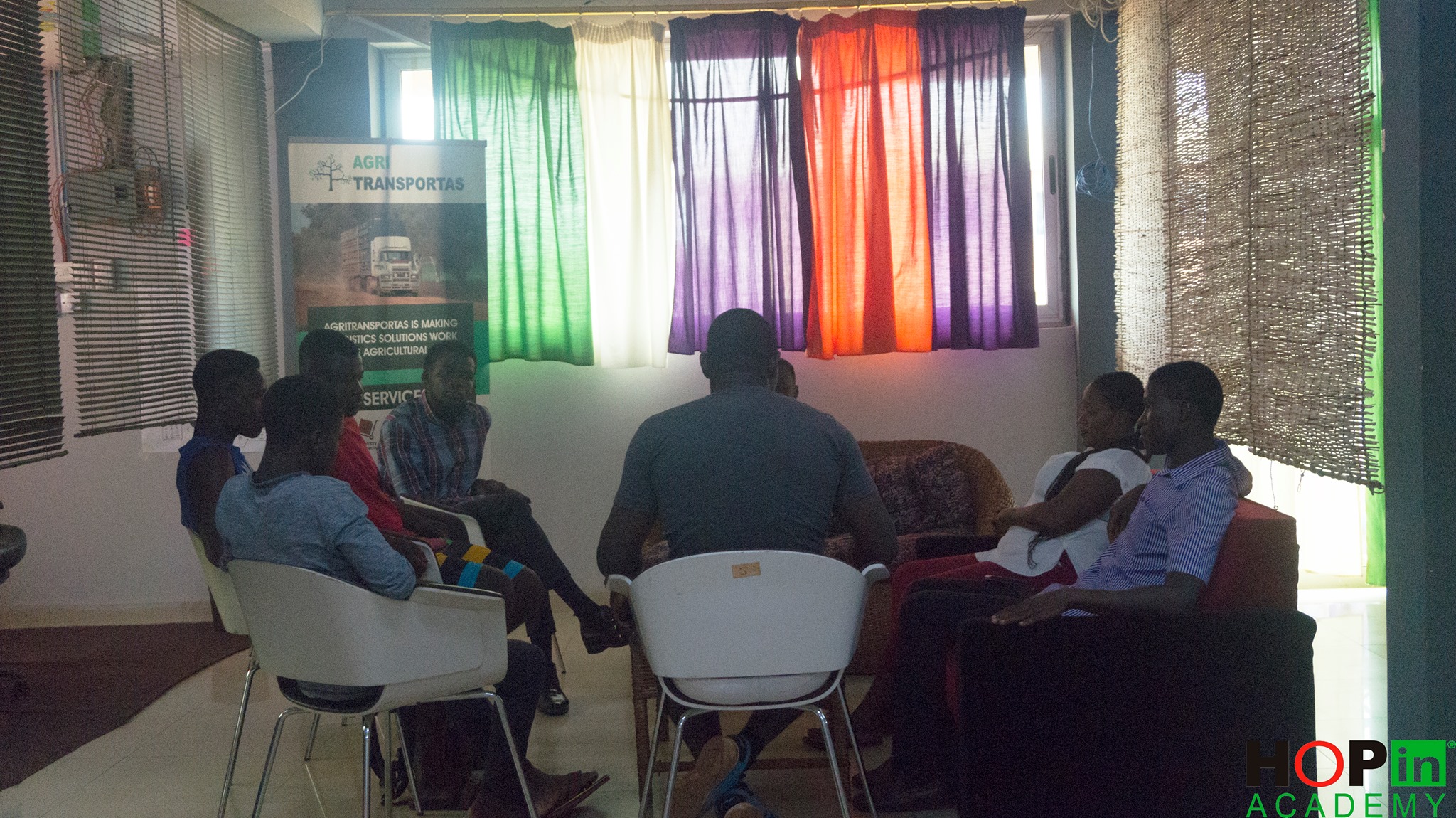 Event Space
As a training institution, it is essential to have an event space where trainees can have a comfortable environment. The event space has round tables for training, workshops, conferences and a platform for collaboration and networking. It also has a flat-screen TV for the projection of learning materials for a smooth facilitation.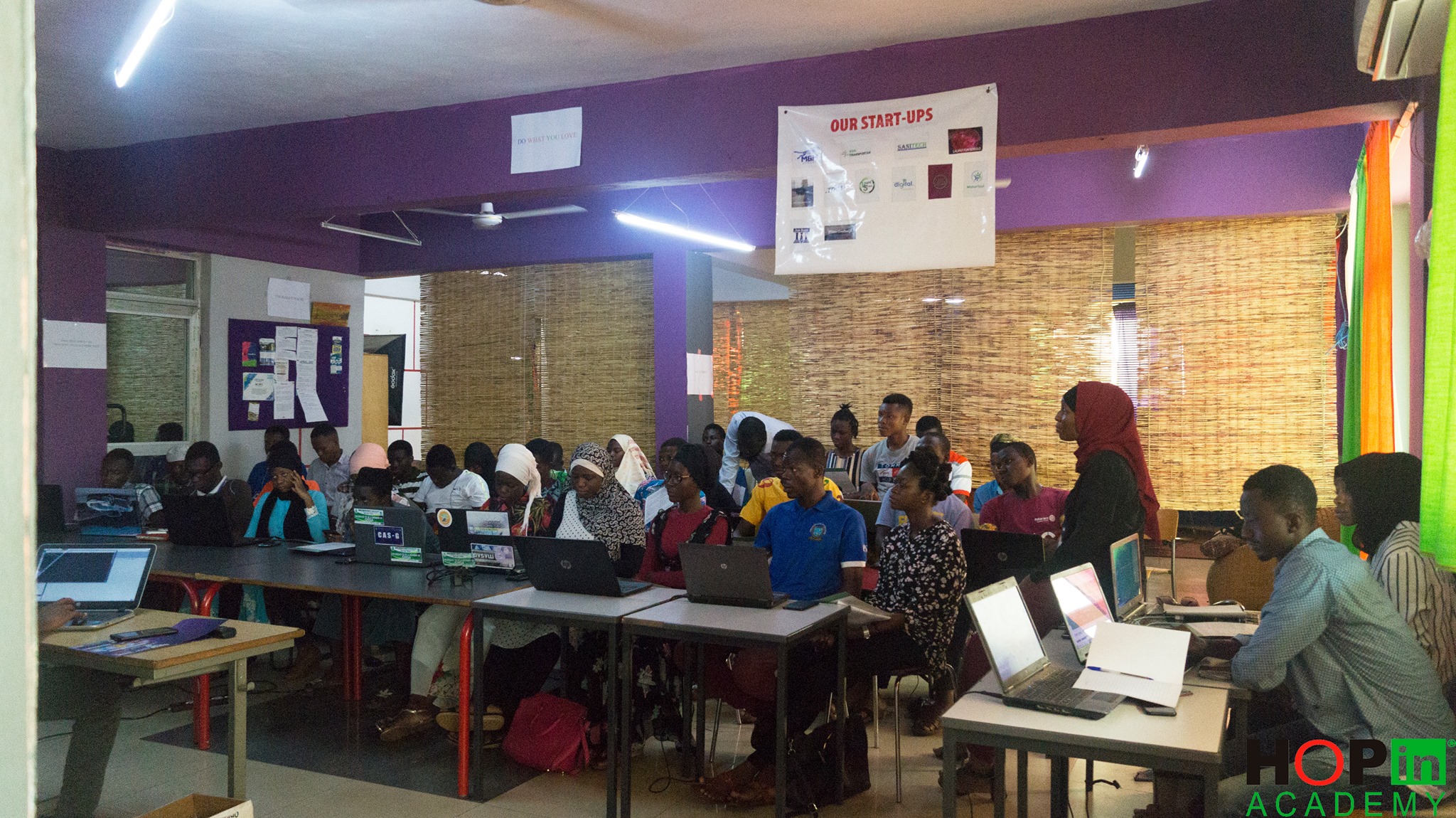 Co-working Space
This space is where meetings are held and place to receive visitors. There is also a library within the co-working space. The library has a stock of books essential for startups trainees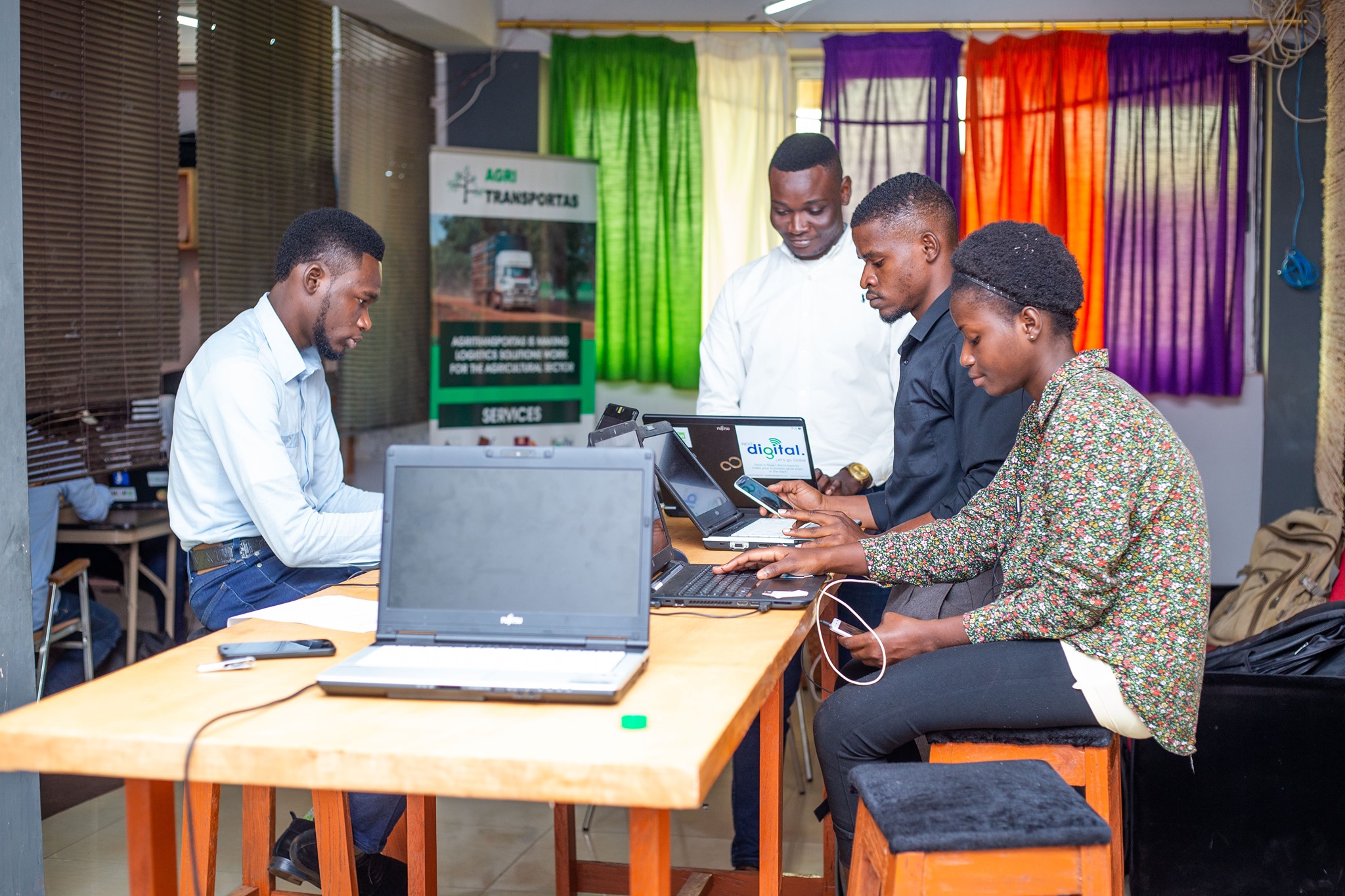 Core office
The core team of the organizations mainly occupy this space for strategic decision making and issues of great importance.  This place is out of bounds for non-staff.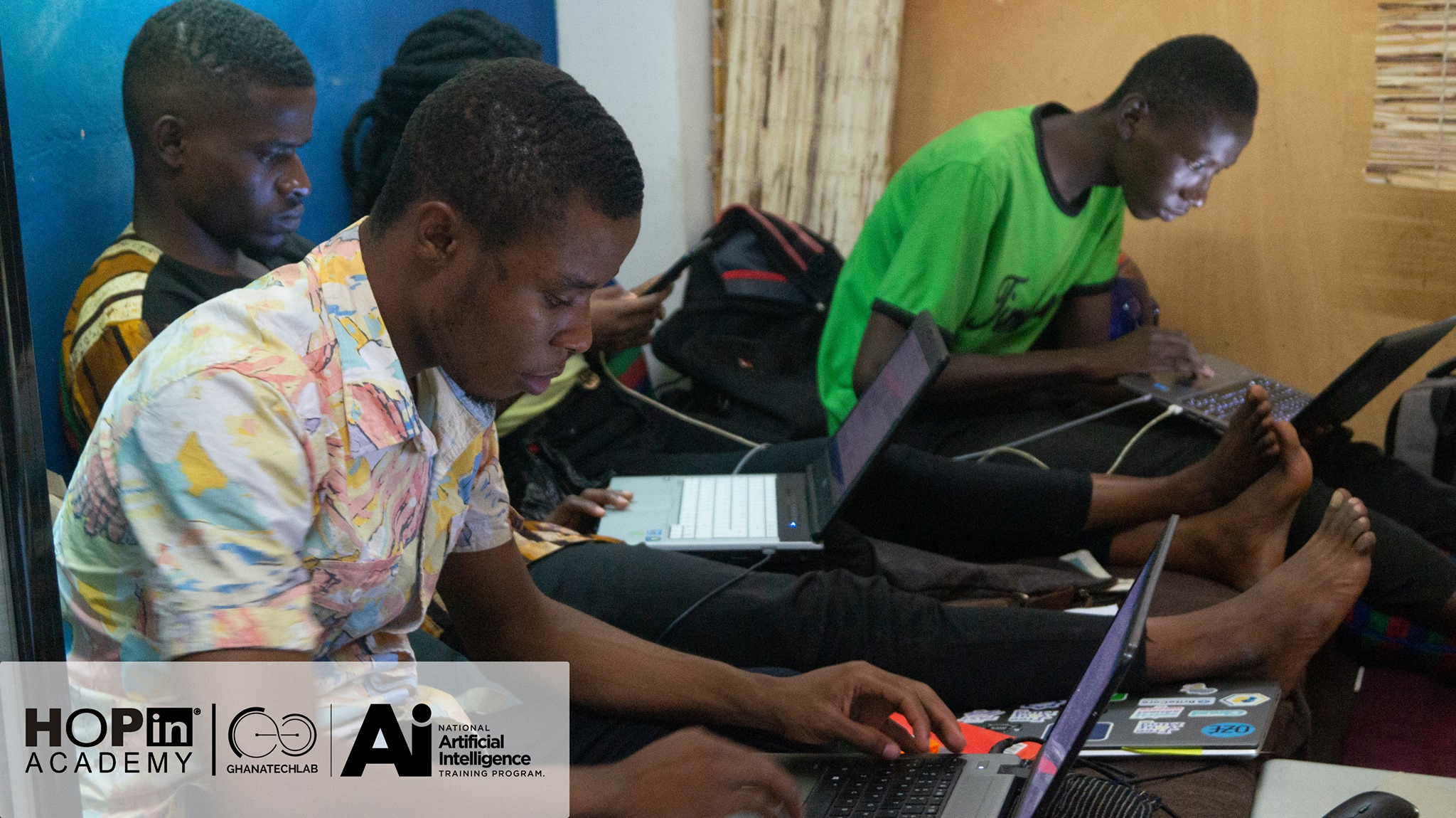 Rest Arena
This is where staff usually take a rest after long hours of work to nap. It takes a couple of minutes just to refresh their minds and get back to work.
Balcony
Place of convenience, this aspect of the facility is created as a dining arena whereby staff can have their breakfast and lunch, it is decorated with nice dining table and chairs, local made Walmart,  with a beautiful view of Tamale township. 
HOPin Academy is a must-visit place for once convenes of studying, to connect, build, innovate for aspiring young entrepreneurs, cooperate organization,  and institutions bring forth solutions to make the world a better place.