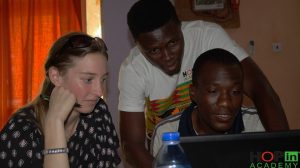 HOPin Academy Pre-incubation and Incubation program is a four–month, part–time program for 20 individuals who want to learn the skills and knowledge needed to establish a startup. Trainees will be offered workshops, office space, mentors, and leverage staff for key aspects of business. This program will be facilitated and supported by fellows who would be in-charge of the training. Our fellowship program is designed to give fellows an immersive experience helping to build and scale businesses in emerging markets.
Fellows will be assigned to entrepreneurs-in-training to provide support in equipping trainees with entrepreneurial mindsets, developing ideas, business models, refining products and services and taking them to market to scale. This involves troubleshooting challenges, experimenting and running tests in solving problems and helping entrepreneurs develop clear roadmaps for their ventures.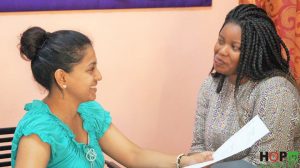 This fellowship will afford you the opportunity to work in emerging communities filled with diversity, develop critical thinking and innovative skills, and also contribute to social impact by helping build capacity, creating jobs and local wealth.
Our ideal candidates are pre-MBA or MBA or MBA interns, with experience in entrepreneurship, consulting, finance, technology, human - centered design, communication, technology, marketing or operations. However, if you are a rising senior or recent graduate with the required skills and ready to challenge yourself, we are happy to talk. We are looking for individuals who believe entrepreneurship can be used as a tool to cause transformational change in society and in the world as a whole.
We will provide housing, letter of recommendation to raise funds to support your living expenses abroad and training for all our fellows.
Do you have 2-5 years of entrepreneurial experience?
Do you believe that emerging markets are filled with opportunities?
Are you a fervent problem solver?
Are you a self-starter looking to gain experience in a fast-paced, startup environment?
Are you a people person?
Does entrepreneurship excite you?
Are you experimental?
Do you cherish failure as a learning opportunity?
Do you like learning about new cultures?
Are you naturally curious?
Do you speak English?
If you are convinced you satisfy the criteria above, then let's get talking!